A Brief Introduction About Myself
I'm Pamela a single, solo female traveler.  I grew up in a traditional Indian Bengali family in Durgapur, a small town at West Bengal near the virgin coastal area Digha ,bay of Bengal and loads of rivers. After finishing my bachelor degree, I came to New Delhi for job, with big dreams and a big hope. As luck would have it, I landed a job with the hospitality group, where I learnt everything I know about hotels, travels, foods, marketing, social media, and started following the journey as a travel blogger – every corner of World.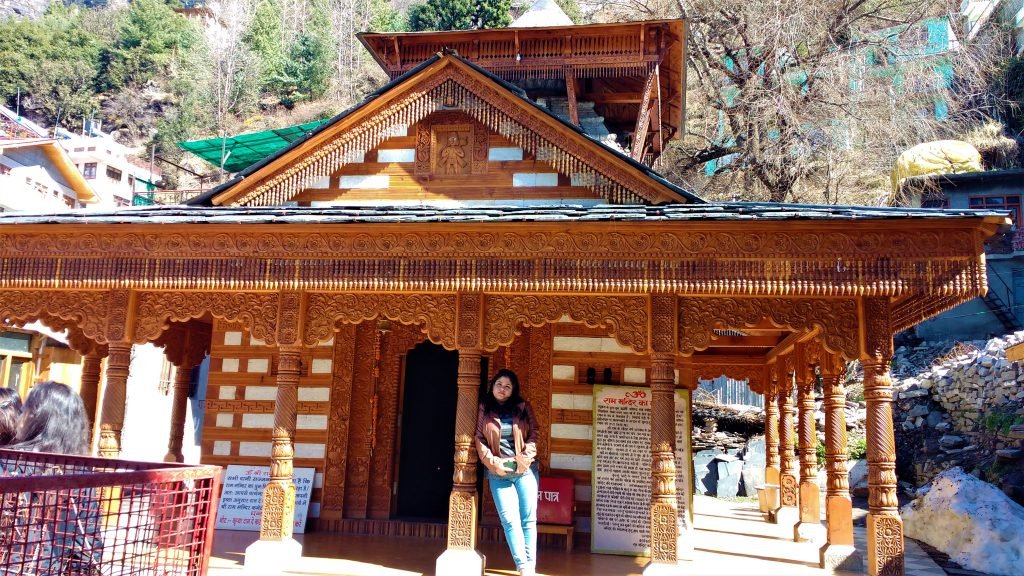 My travels to see the places I'd read about, started in earnest after I joined my marketing boots. Coming from a moderate family, I'd grown up chugging around on trains with steam locomotives that belched clouds of smoke and whistled loudly. Then as a corporate employee, travel was normally work related.
By profession I am an international business marketing manager.
My Journey Being As Travel Blogger
First of all, I'm not an explorer. While I convey a knapsack for comfort, I jump at the chance to remain in experiential convenience like home-stays or hostel, make a trip rashly and to places that have from time to time been composed about, and don't have confidence in checking each coinage I spend. I get a kick out of the chance to go moderate, get under the skin of a place, converse with local people and try different things with the nearby food. I for the most part travel solo or with my sister; group travel with a settled schedule is simply not for me.
I trust that our movement decisions affect the spots we visit. On my part, I incline toward open transport, and endeavor to search for neighborhood encounters. My very first solo trip took me to the sea beach of Digha, not very popular destination in West Bengal. I went Digha when I was in final year of college on 2009, and started my steps ahead as a solo traveler.
As a Bong I visited nearby places of West Bengal (my very first solo trip to Digha started from there) which included ancient villages like Bishnupur, Bardhaman, Bolpur etc. Visited the place Santiniketan where Nobel Laureate Rabindranath Tagore and Amartya Sen brought up and enhance my root through Poush Mela (very famous fair held every year at Santiniketan,Bolpur).
My corporate job in Delhi give me a chance to visit the places in Delhi, and I have visited nearby places like Agra, Dharamsala, Dalhousie, Rajasthan (Jaipur, Jodhpur,Amer, Jaisalmer), Amritsar, Ahmedabad etc for my passion.
My upcoming travel places are Dubai and and less popular places like Borag, Sikkim, and Varanasi.
I faced many problems, stares from men to the point of ogling, uncomfortable train rides, starving without food, people trying to be extra helpful and older people trying to advice more. But that's just the bad part; here are some good notes as well.
Strangers offering their berths in train (while was travelling to my hometown without reservation in a sleeper class train), families sharing their food (experienced train journeys with locals & was sharing their food), taxi drivers going the extra mile to make sure I reach safely.
I Am Not Only A Travel Blogger
When I'm traveling the world I'm trying to make friendship, understand a culture and connect emotionally with people… and as I do that, I am tirelessly driven to leave a little something behind that can change a life.
I am a Youtuber, a writer, a photographer and a foodie. I dream big and make my dreams happen.
My travels are most pre-planned or unplanned both. I wish if I find a cheap flight, I surely will fly halfway across the world without any planning (if my Indian passport allows it), and. I'm always looking for epic adventures and unique travel goals.
Travelling truly makes me storyteller, mostly because of all unique experiences I get – from being enthralled by the magnificence nature has to offer, the off-grid days teaching me to enjoy my own company and solitude, pushing myself to climb that last strenuous bit to the mountain top, or moving as a Vanjara into Thar dessert.
My style of travelling is slow and whole. Experiencing a different culture and meeting interesting bunch of inhabitants fuels my wanderlust. For me visiting one city with all popular tourist places does not count as visiting the city! I travel length and breadth of it.
Got Recognition (though I have just started)
I have been sponsored by Changi Airport and Singapore Airlines to traveled to Australia.
I have worked with Assam Tourism Board.
I have worked with Bodoland Tourism Board to promote Dwijing Festival.
I won few recognition travel goodies from Trover , Trell communities and so on
I have been sponsored and worked with SOS (Stay on Skill) team.
I have selected one of the prominent travel writer in India and my write up published on Coffee Table book – Musafir by Nirvana Foundation.
Connect with Me
If you are a tourism board or travel company would like to collaboration with me, please see my Work With Me page or email me at mukherjee.pamela5@gmail.com or pamela@everycornerofworld.com
If you're a fellow traveler or blogger and have questions, feel free to write me at mukherjee.pamela5@gmail.com
Join with me to explore Every corner of World live on  Instagram, Twitter and Facebook 
Have a safe travel!